What is it about? What do you gain from letting me advise you on your property selection?
This short video gets to the point.
I offer the following packages when consulting on the purchase of real estate in Mauritius: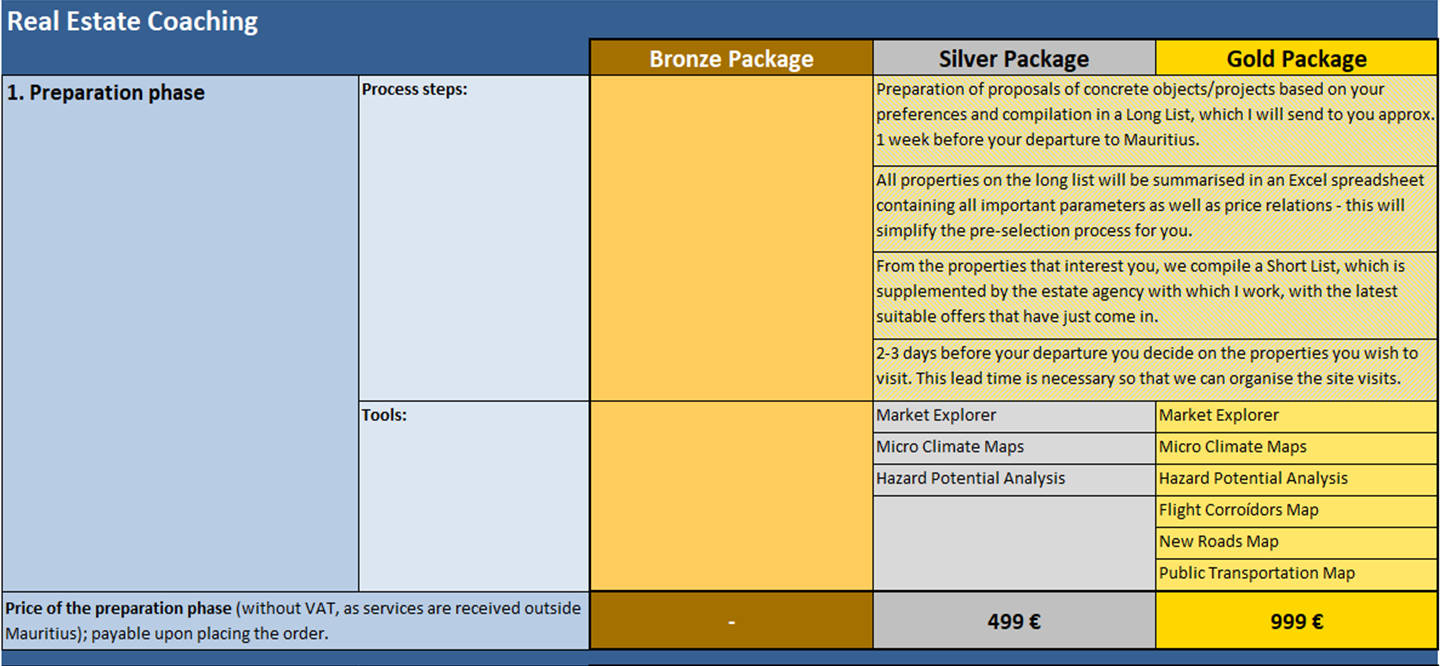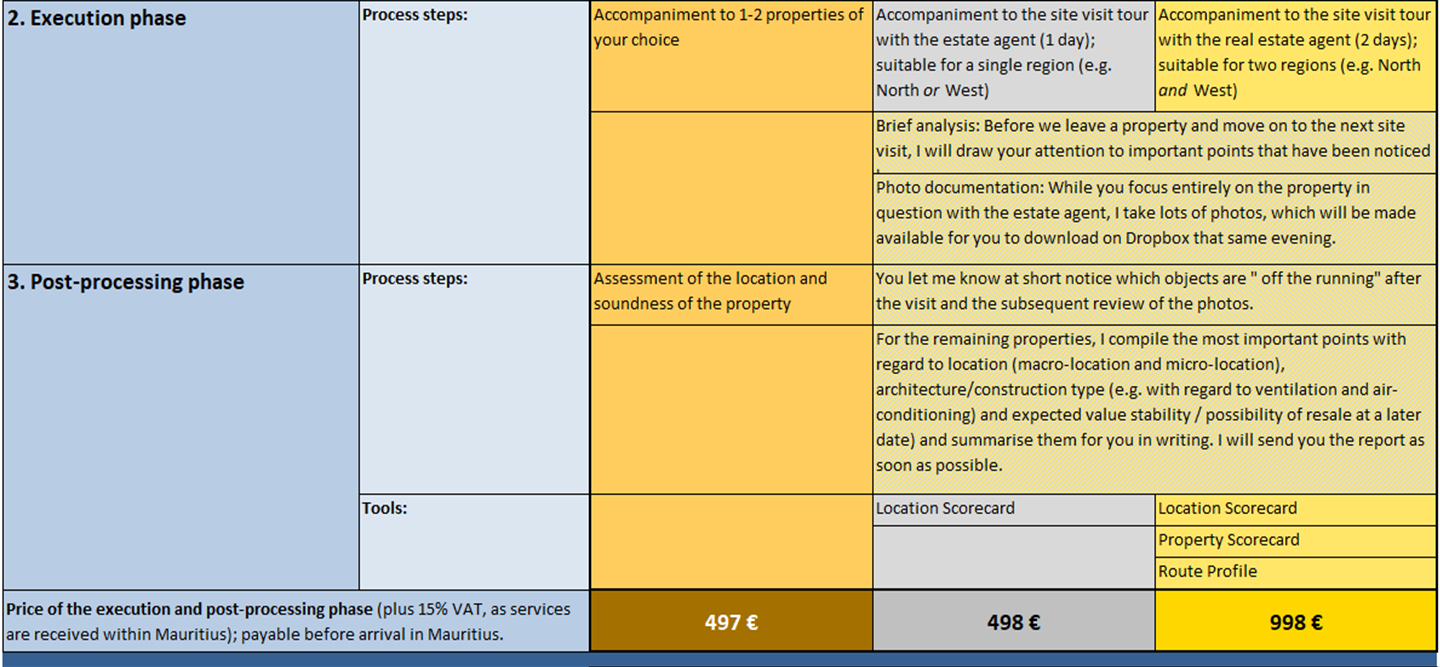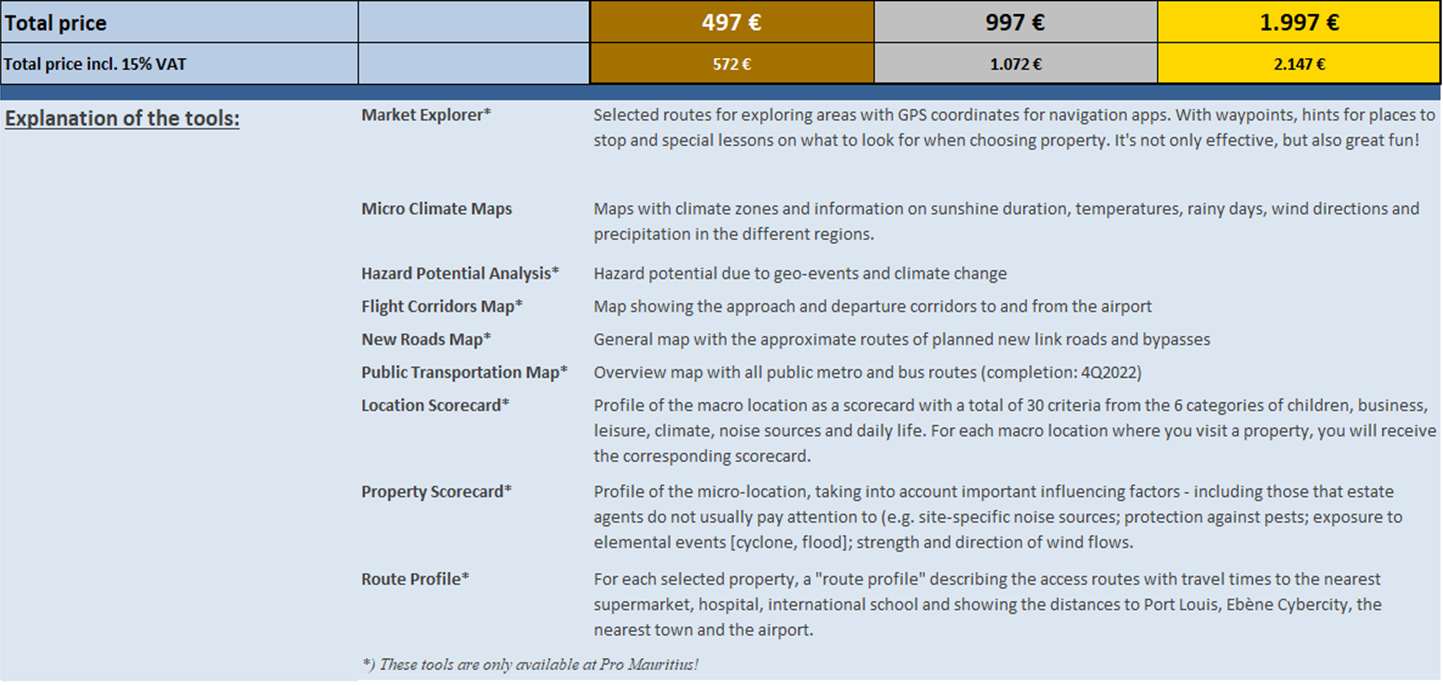 Have I raised your interest? Then please send me a message at info(at)pro-mauritius.com.
An orientation meeting to get to know each other (duration: 15 to 30 minutes via Zoom, Skype, Telegram or Signal) is free of charge.