For first-time visitors
Mauritius Highlights
There are many places to be visited in Mauritius
Mauritius Highlights: Where to go and what to see
Mauritius has many tourist attractions that are worth to be visited. The following selection covers some of the most attractive ones. You can be sure: There are many more!
My favorite spot is Sept Cascades!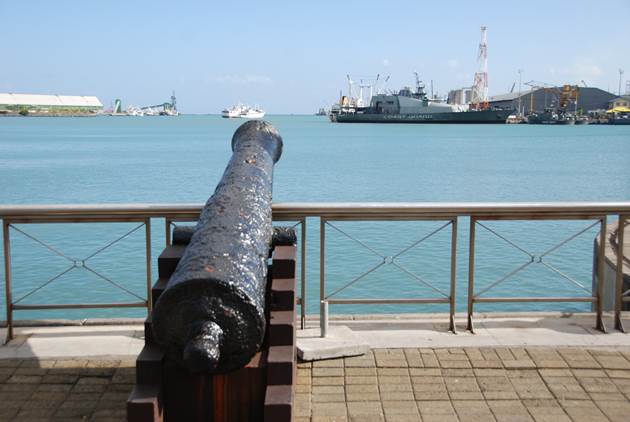 Port Louis
The harbour, the Citadelle, Aapravasi Ghat, the Post Museum and Le Caudan Waterfront are the Must Sees in Mauritius' capital city.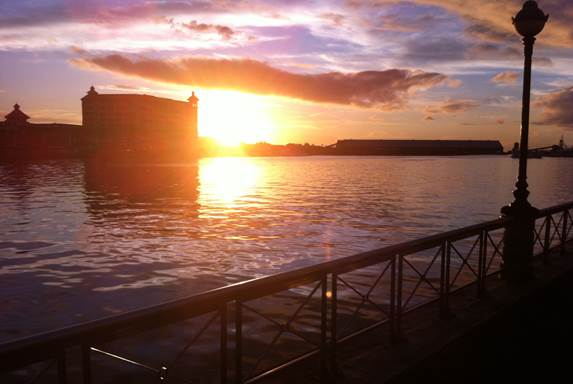 Le Caudan Waterfront
This area consists of shopping arcades, nice restaurants and cafés at the waterfront, a casino and the Post Museum.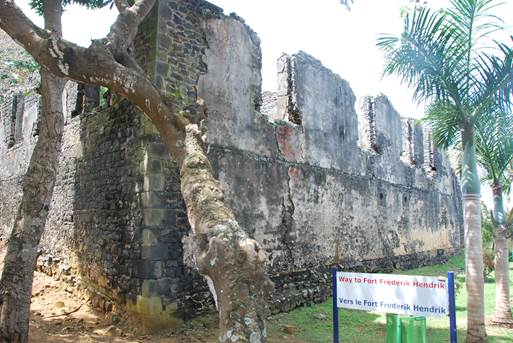 Vieux Grand Port
The serene and isolated Vieux Grand Port in the Southeast Coast is considered as the cradle of Mauritian History. Two historic sites and a museum remind to the first landing of Dutch sailors in 1598.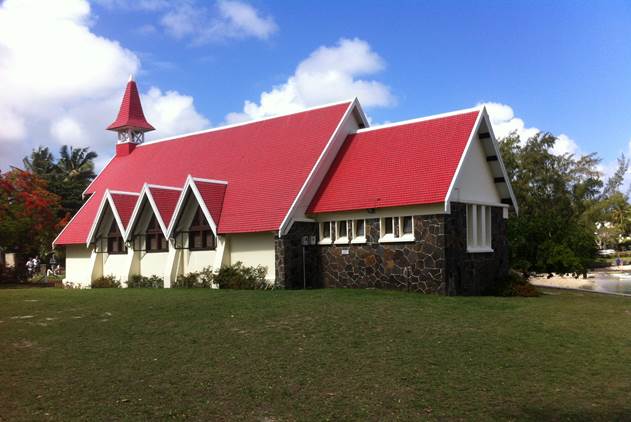 Cap Malheureux
The small village in the North has a real paradisiac setting with its beach and its fishermen. The Roman Catholic Church Notre Dame Auxiliatrice Chapel is famous for its vivid red roof.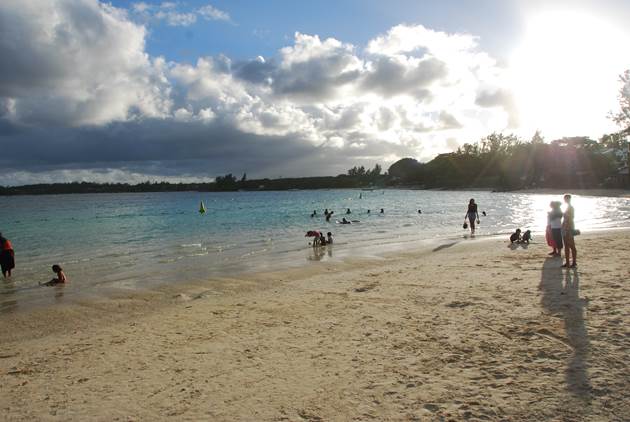 Blue Bay
Blue Bay Marine Park is one of the most beautiful beaches and spots for snorkeling and scuba diving.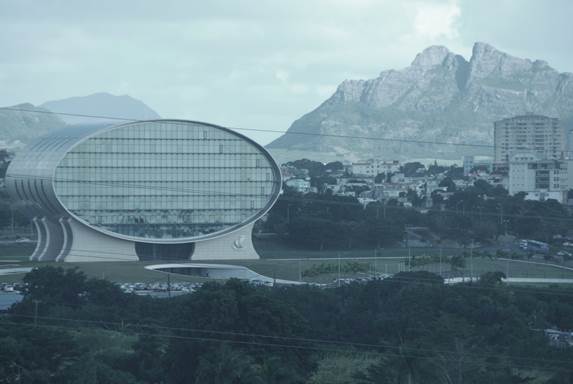 Ebène Cybercity
The Financial Center of Mauritius has several buildings with edgy architectural concepts.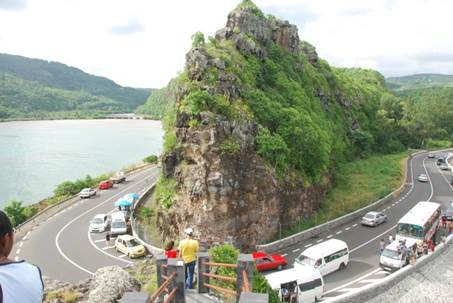 Baie du Cap
This little village at the South coast has a famous switchback called Macondé. From there, you can enjoy a spectacular view over the coast line and up to the mountains.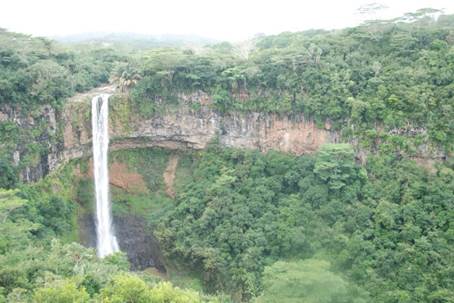 Chamarel Falls
One of the most beautiful waterfalls auf Mauritius, heading over a steep cliff in an untouched natural environment.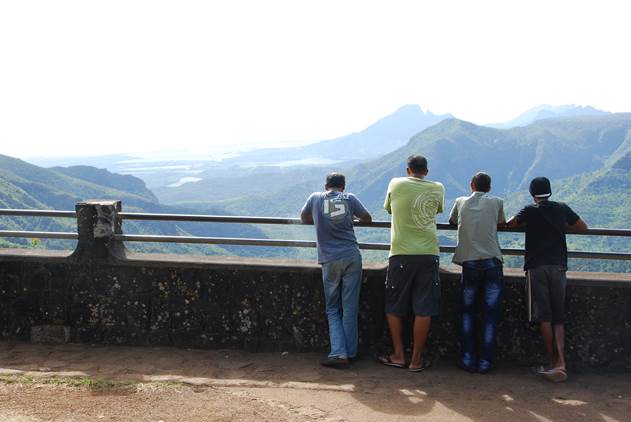 Black River Gorge
The Black River Gorge National Park has breathtaking view points, hiking trails, and picknick areas in and around the largest canyon of Mauritius.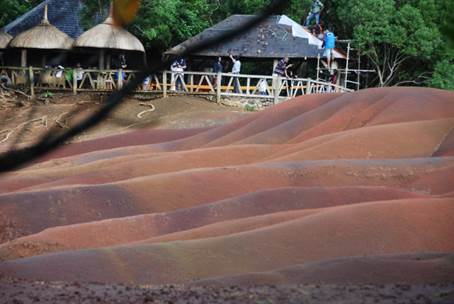 Seven-Coloured Earth
The seven-coloured earth at Chamarel is a unique spot of natural soil rich of heavy metals that do not allow plants to grow on it.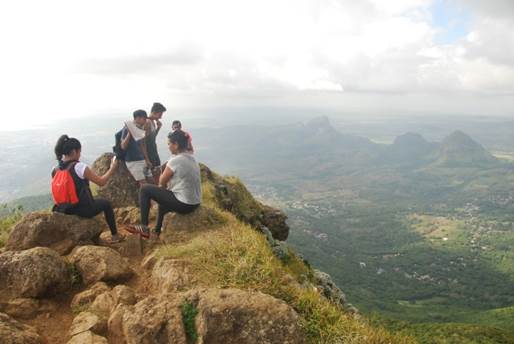 Le Pouce
The summit of Le Pouce, 820 meters above sea level, is the easiest mountain to summit with a breathtaking paroramic view from the top.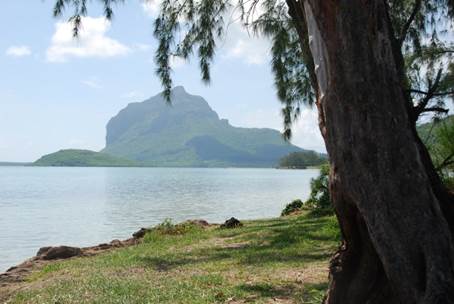 Le Morne Brabant
This iconic rock at the Southwest corner of Mauritius is not very high, but difficult to climb on. It can only be accessed with a guide.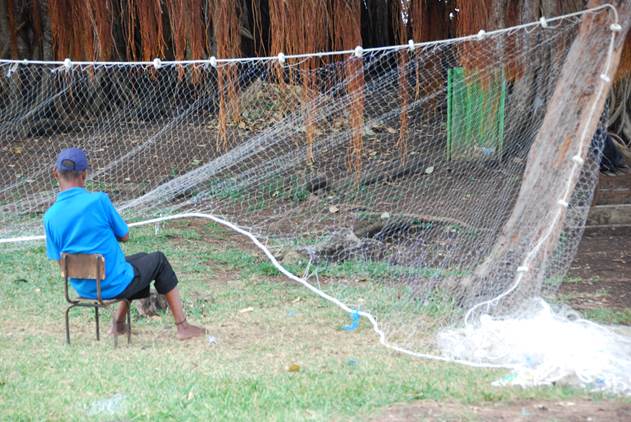 Fishing villages
There are many picturesque fishing villages with a relaxed atmosphere along the southwestern, southern, eastern and northeastern coast.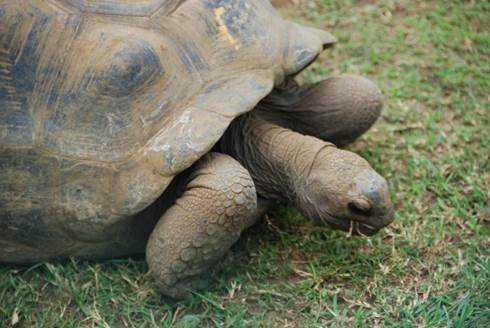 La Vanille Nature Park
Giant turtles, crocodiles, lemurs and other animals can be seen in this nature park close to the South coast.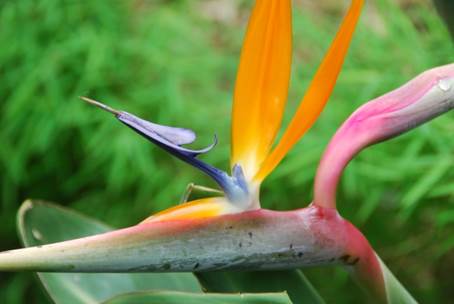 Botanical Gardens
The Seewoosagur Ramgoolam Botanical Garden in Pamplemousse is presenting the Mauritius flora in a beautiful setting. Many species are endemic.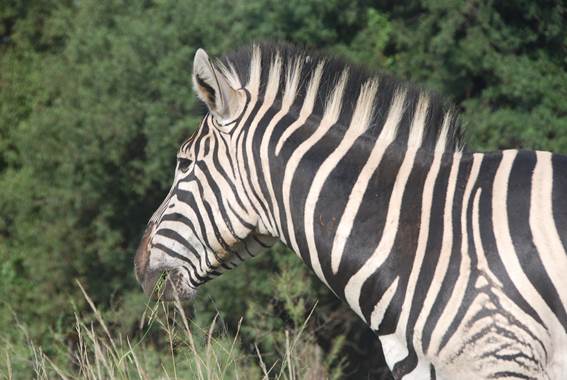 Casela Nature Park
Casela Nature & Leisure Park offers many outdoor attractions in a spectacular mountainous setting: Safaris, quad rides, wild animal interaction, and more.
And the winner is …
Sept Cascades
The Seven Cascades Canyon is pure nature, as wild and untouched as God has created it.
There are some narrow tracks on which you can hike, but no waysigns, no parking area, no indication where the few access points are. No facilities, and almost no mobile network coverage inside the canyon. It can happen that you hike through the entire valley (at least four hours) and meet only 1 or 2 people.
Sounds unbelievable? Check it out by yourself!