Mauritius: Planned legal changes
In June of each year, intended new laws and regulations, as well as legislative changes and deletions, that will be enacted in the following fiscal year (July 1 to June 30) are announced by the government in the "Budget Speech." At this point, many details are still unclear. Some projects and initiatives may receive the funding they need within the timeframe provided, but others may not. More details of the procedure are available here.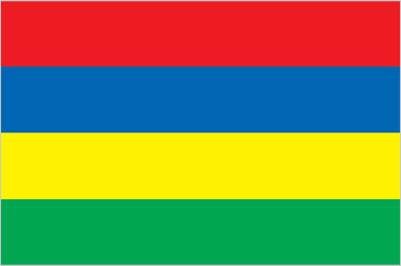 The draft 2021/22 budget was presented by the government on June 11, 2021. It will be publicly discussed and clarified on unclear points in the coming weeks, and stakeholders will propose amendments before the Finance Bill will be presented in July/August (which translates the proposed measures into legislative texts). Then the legislative amendments are passed by Parliament.
This year's budget includes additional incentives for companies and further relief for immigrants, among other things. 
Budget 2021-22: Most important changes
Attention! These proposed changes have not yet been incorporated into the topics on this website! This will only be done after the new legal regulations come into force.
Economic and financial situation of Mauritius
As a result of the Covid 19 pandemic and Corona measures, the economy and state finances have suffered considerably. GDP has fallen by 14.7%, for which the massive slump in tourism and the hospitality industry is primarily responsible. Unemployment is 9.2% (without support measures it would be around 20%). Public debt jumped from 65% to 95% of GDP in 2019/20. External debt increased from 15% to 20%.
The budget deficit in fiscal year 2021/22 is expected to be 5%, which is considered positive in the current environment. The economy is expected to recover strongly; GDP growth of 9% is planned.
The budget is entitled "Rebooting the Mauritian economy". One of the main objectives is to diversify the economy in the areas of renewable energies and biotechnology, for which there are extensive incentives.
One of the government's primary goals is to remove Mauritius from the FATF's and the EU's "gray list". To this end, all necessary measures are being initiated and the necessary legislative changes are being implemented. In my opinion, there are good prospects that Mauritius will no longer be included in the list after its next revision in Oct./Nov.
Roll out of a Central Bank Digital Currency – The Digital Rupee – on a pilot basis. Bank of Mauritius (BOM) empowered to prescribe the framework for the issue of such currency
Introduction of a QR Code at national level by the BOM to facilitate digital payments
Setting up an Open-Lab for banking and payment Solutions and a FinTech Innovation Lab
Setting up of MAUCAS platform to allow for real time payments
BOM is authorised to set up fintech innovation hubs and digital labs for the banking sector
Launching of the FSC One platform as an online licensing portal as from 01 July 2021
Use of Protected Cell structure to be extended to domestic companies
Introduction of rules for setting up Special Purpose Acquisition Companies by the Stock Exchange of Mauritius
Already on April 16, 2021, the Cabinet had approved the concept of variable capital companies as a new type of investment vehicle, which had been announced the previous year.
The Variable Capital Company (VCC) is particularly flexible and can be used both like a traditional fund structure and in creative and innovative ways. It is a combination of a legal entity and a fund structure that can be used for all types of investment funds, including mutual funds, hedge funds, private funds, private equity and real estate funds.
Introduction of a Securitisation Bill and a new Securities Bill
Enactment of a new legislation for virtual assets
The rates for corporate taxes remain unchanged. This is very positive; many market participants had expected tax increases.
Companies registered with the Economic Development Board ("EDB") as a holder of an Investment Certificate are eligible to an 8-year tax holiday in the case of new companies operating in the following sectors:
– Aquaculture
– Industrial Fishing
– Seafood processing
– High Tech manufacturing
– Pharmaceutical research and manufacturing
– Agro Processing
– Food Processing
– Healthcare, Biotechnology and Life Sciences
– Nursing and residential care
– Digital technology and innovation
– Marina
– Tertiary Education
– Seeds Production
– Other activities as approved by the EDB
Especially for digital entrepreneurs, this regulation could be highly interesting.
Tax holiday on Family Offices extended from 5 to 10 years.
The rate for the Individual Tax remains unchanged at 15%. This is very positive; many market participants had expected tax increases.
Fund managers and asset managers will in future enjoy tax exemption (on their emoluments) for 10 years (previously 5 years); the prerequisite is assets under management of at least USD 50 million (previously USD 100 million) per manager.
Premium Travel Visa
A holder of a premium Visa spending 183 days or more, will be subject to income tax as follows:
The Mauritian-sourced income of a Premium Visa Holder (e.g. emoluments for work performed remotely in Mauritius) will be taxed on a remittance basis;
Money spent in Mauritius through the use of foreign credit or debit cards by the holder of a Premium Visa will not be deemed to have been remitted to Mauritius; and
Income brought and deposited in a bank account in Mauritius will be liable to tax except if a declaration is made by the holder of a Premium Visa that the required tax has been paid thereon.
Occupation Permit for Professionals:
Validity of OP as professional extended from 3 to 10 years.
Flexibility to switch job without the need to file a new application provided minimum criteria are met.
Monthly basic salary applicable for an OP in financial services (fund accounting and compliance only) brought down to Rs30,000 for companies holding an FSC licence provided the employee has at least 3 years relevant work experience.
Dependents of OP holders: Exemption from OP or Work Permit application for spouse of OP holders willing to invest or work in Mauritius.
Maximum age limit of 24 years for dependent children will be waived.
OP as Self-employed Possibility for holders of OP as self-employed to incorporate a one-man company and employ an administrative staff.
Other rules
Requirement for OP applicants to enter Mauritius on a business visa will be waived. 
A non-citizen will be eligible for an OP irrespective of his visa category when entering Mauritius.
A Privilege Club Scheme will be implemented providing incentives such as privilege access to hotels, golf courses etc to OP holders and retirees.
Permanent Residence Permit (PRP)

10-year PRP automatically extended to 20 years.
Flexibility to switch categories between investor, professional and retired.
Holders of OP buying property

A non-citizen who purchases an apartment used, or available for use, as residence, in a building of at least 2 floors above ground floor, provided the purchase price is not less than USD375,000 will be issued with a residence permit, including for his dependents, and exempted from the requirement of a work or occupation permit.